Campaign for an All-Ireland National Health Service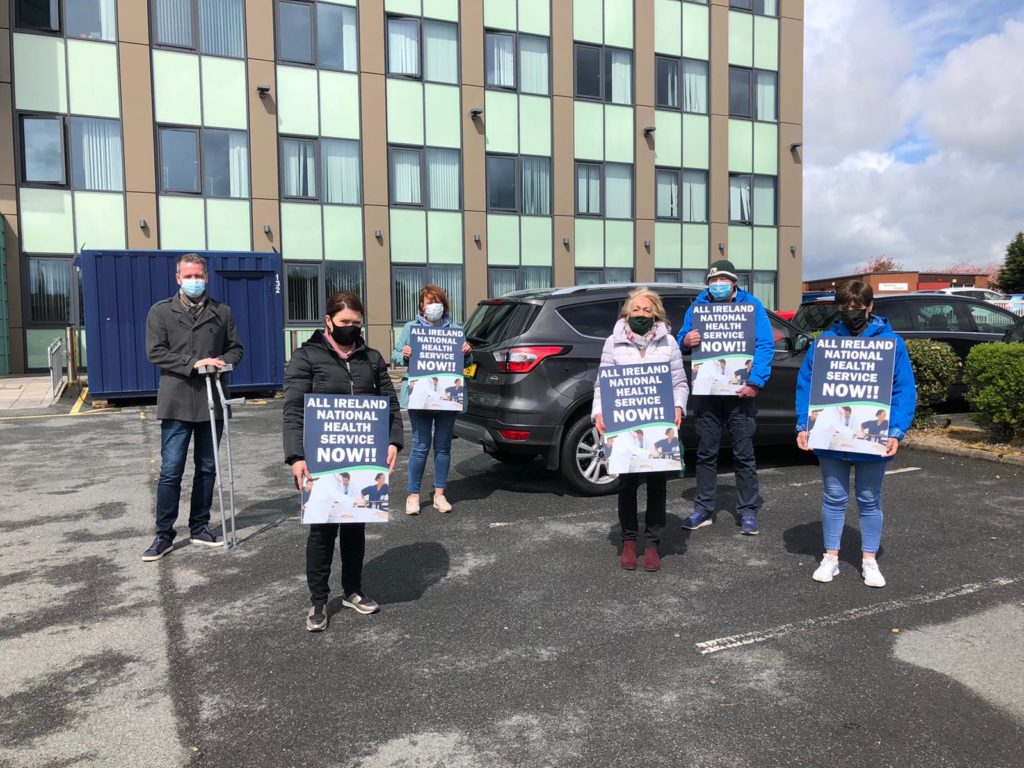 The Peadar O'Donnell Socialist Republican Forum is pleased to give its full support to the day of action organised by the Campaign for an All-Ireland National Health Service. There is no issue more deserving of support and no other matter more urgently in need of implementation than the rollout of an All-Ireland health service, free at the point of entry and available to all.
There is little more that can be said about the iniquitous two-tier health service in the Republic of Ireland. Not only does this system unfairly and undemocratically give advantage to those with wealth, but it is also evident that it is open to other abuses, such as was witnessed when a private hospital provided vaccinations to a fee-paying school, in breach of the agreed guidelines.
However, the situation in the Six Counties is also distressing. According to the North's Minister for Health Robin Swann, the North has the worst waiting times of any UK region with more than 300,000 people waiting for a first consultant appointment. His department estimated that it could take five to ten years to tackle current lists, which are increasing daily. Furthermore, Robin Swann recently said that the present funding model was not 'fit for purpose'.
It is undeniable that a new and vastly improved system is urgently required and one that addresses the needs of all the people on the island of Ireland. The medical knowledge is available and the funding to do so is also available. What is required is the will to implement the programme.
We must continue to demand that such a programme be implemented in full and without any further delay.